Osprey V officially launched.
Last Friday 20 October, the Minister for Environment and Parks, Hon Elise Archer MHA officially welcomed the 31m Osprey V to Triabunna to begin the Maria Island Ferry Service.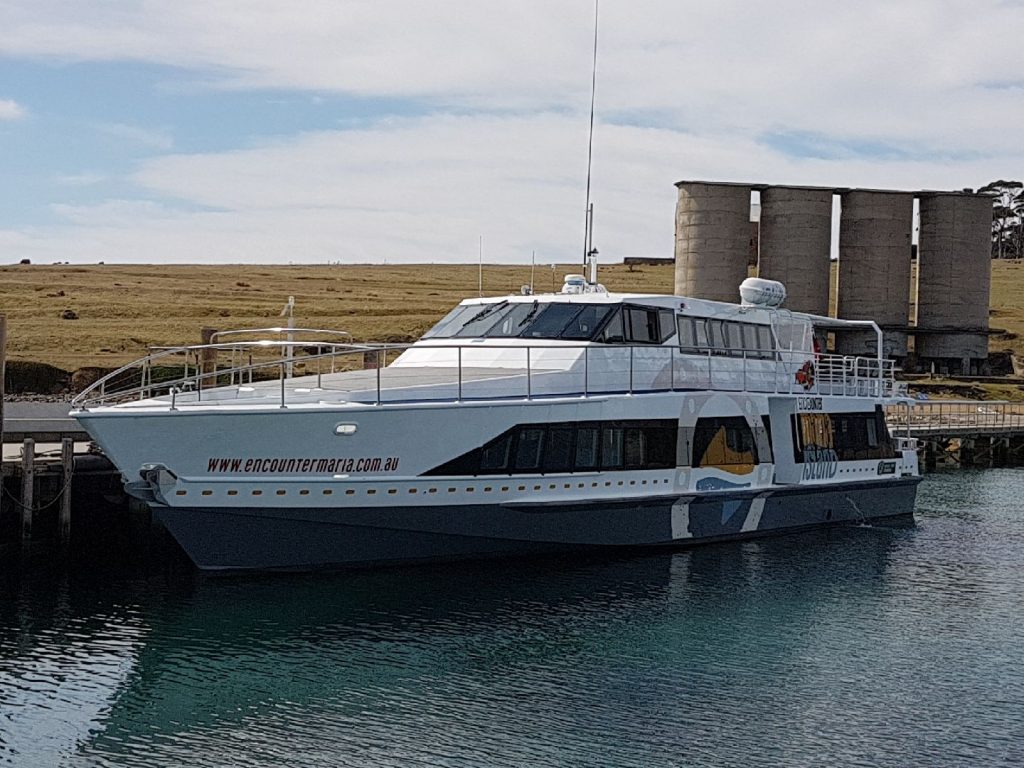 The sleek monohull ferry has capacity for 152 passengers, (compared to the previous ferry capacity of 90) and the ability to carry five tonnes of freight. The addition of a new Maxlift crane will help streamline the loading and unloading of freight and luggage.
The Osprey V is equipped with a licensed bar and café facilities, allowing the provision of food and beverages on board. Visitors on-island can take advantage of the facilities when the ferry is berthed at Maria over the lunch break.
Since commencing the service in April this year there has been increasing interest from visitors wanting to experience the history, flora, fauna and incredible landscapes that Maria Island has on offer. The larger vessel will help continue to build the visitor experience for this world-class destination.
The Osprey V is currently running on the summer timetable – seven days a week, with five return services a day.