Day 1.
Encounter Maria Island are very pleased to commence the official ferry service between Triabunna and Darlington today – 31 March 2017.
We are really excited about working with the community and other stakeholders to position and promote Maria Island as the world class destination that it is.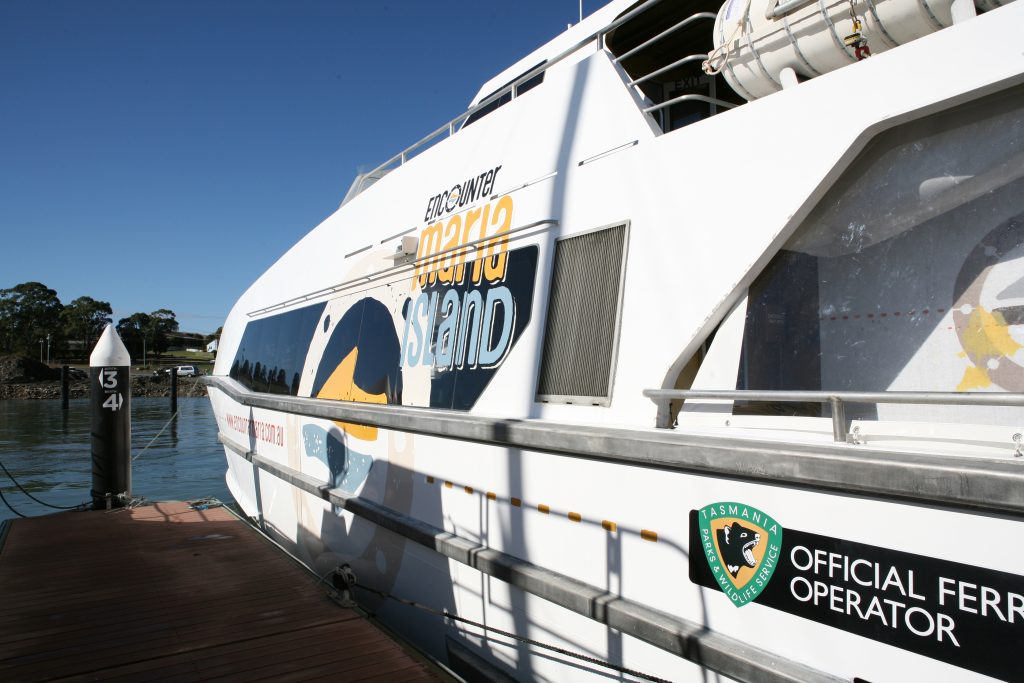 Initially, our 20m catamaran (Excella) will be running five services a day by way of establishing the most popular travel times and we're hoping that the growing reputation of the island means that we will continue to run frequent services into the future.
Stay tuned for more news and developments over the coming months.